Vanilla Icing Mix
$3.79
FREE SHIPPING ON ORDERS OVER $50!
The Best Use By Date on these Vanilla Frosting Mixes is 11/23/2020, but we guarantee the Best Flavor through 2020. Time to stock up at $1.52 (60% off)! Limited quantities!
Homestead Baking Company's Vanilla Icing Mix make a creamy, butter frosting in minutes. Just add a little milk and butter for "spoon licking good", best frosting ever. So easy to make, it is smooth, full of all natural vanilla flavor and spreads easily, enough to frost an 8" layer cake or 12 cupcakes. When the urge for homemade hits, with this frosting mix and our Homestead Baking Company's Chocolate Cake Mix on hand, a spectacular dessert, as good as any bakery in town is ready in no time!
16 oz.
Frosts 12 cupcakes or one 8 inch layer cake.
Add ins: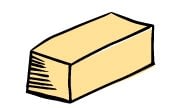 2 Sticks Butter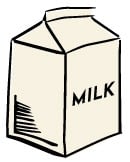 4 Tbs. Butter
Ingredients: Confectioner's sugar (sugar, cornstarch), natural vanilla flavor, salt.
CONTACT
Little Big Farm Foods
199 Constitution Avenue, Building 1
Portsmouth, NH 03801
Tel. 603-766-0272
Fax 603-431-9302
info@littlebigfarmfoods.com